Photos Of New Sugababes Lineup Plus Extracts From Their Scott Mills Radio 1 Interview About Keisha Buchanan Leaving & Jade Ewen
New Sugababes Lineup Speak Out About Keisha and the Future
The new lineup of the Sugababes have just appeared with Scott Mills on Radio 1 to talk about the split with Keisha, and Jade joining the band. Jade was unsurprisingly pretty quiet throughout the interview seeing as she met up with the girls last Sunday and recorded the video on Tuesday! The girls spilled a little about the split and were very positive about the future with no bad words to say about Keisha. Here's what they had to say:
Amelle: Basically, me and Heidi had got to the point —over a long time — where we couldn't try anymore, and we'd put everything into it and we'd had enough really. We couldn't do any more to help the situation out. We called it a day and Heidi supported me. But that's in the past now, Jade's here, she's a great singer. We wish Keisha all the best.
Heidi: It's been hard for everyone, it's been a hard few months, the past week's been the week from hell. Except the moment we met Jade, obviously... It was a tough time, but as Amelle said we're looking forward to the future and we've got a lot to prove as a new lineup. We're just excited to get on with it.
Jade: I'll be honest I'm not at all prepared [for the life change], I got a taste of it in LA — I was shocked that people would sit out in the sun in the desert to get a picture, obviously that's never happened to me before. Coming back to London today has been nuts, about 40 paps outside, I'm just laughing. I can't believe this, my life just changed overnight.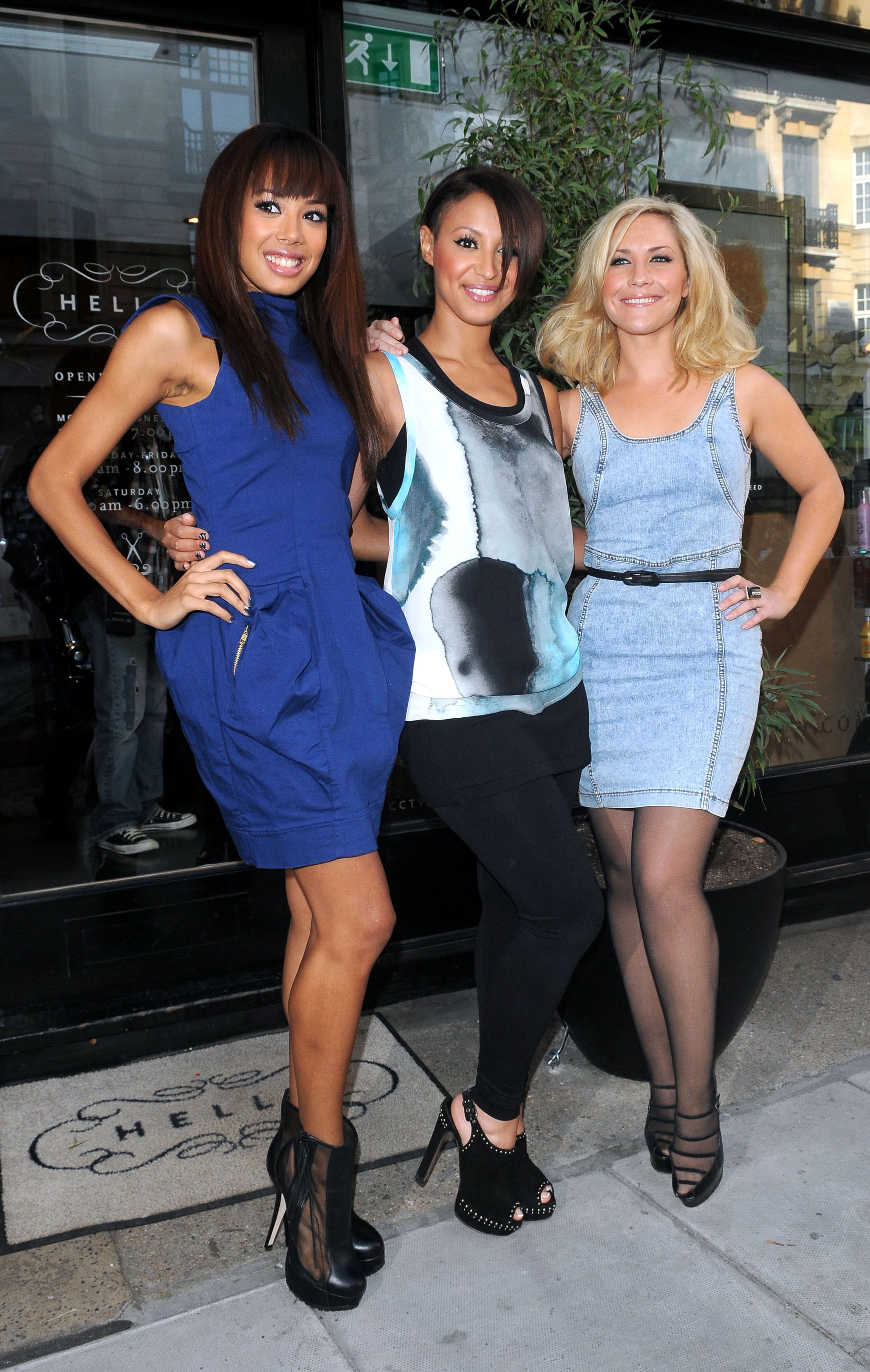 To read what Amelle had to say about "kidnap" rumours, and Heidi's response to those saying she pushed Keisha out of the group, just read more.
Amelle on her "kidnap": I just basically got to the point — I hit a wall and needed some time alone basically. I switched my phone off and didn't want to speak to anyone, if I'm completely honest. You know, it happens. No, [I wasn't kidnapped].
Heidi on Keisha: We didn't push Keisha out the group, it got to a point in LA where we sat down with our managers and said we can't do this anymore, we can't work like this and be part of this. Because life's too short and you've got to enjoy yourself. It's like any relationship, you try and make it work. I've got so much respect for the journey that we had with Keisha, and it's hard, but you've got to make a life decision where you're going to move on. I know there were reports in the papers that I tried to plan to get Keisha out of the group, but I want people to know that I know I made the right choice morally as a person, and I can live with a clear conscience that I did the right thing and so did Amelle. We're not going to start saying things, we're looking forward to the future.
On the new reworked album: H: We're going to be adding some more tracks.
J: I should be going back to the US next week to put down some of my parts, so it should be fun.
Amelle and Heidi on how they felt when they first joined the band: A: I think the thing you can't get your head around is people knowing your name, and getting followed. It's quite surreal.
H: I spent the first few months writing the album with the girls so it wasn't so dramatic.
Heidi on keeping the name "Sugababes": I think everyone's going to have their own opinion, but when I joined the band they'd been dropped by their record company. I've been part of the history for the last eight years, Amelle was part of the biggest album that we've ever had, so people might say... but I think we should continue with the name. I don't know if we'd do "Overload" because it wasn't our song, but [we'll perform] from Freak Like Me onwards...
So what do you think of their comments and the new lineup? Let me know!