Photos of Nicole Richie's Engagement Ring Announces She's Engaged Joel Madden on Letterman
Nicole and Joel Are Engaged!
Nicole Richie flashed her engagement ring in New York last night as she announced on David Letterman's show that she is engaged to Joel Madden! Nicole was spotted shopping at a bridal dress shop with Joel's brother, Benji, last week, so it looks like wedding preparations have already started. The excited couple, who are parents to Harlow and Sparrow, met up after the show for dinner at Abe & Arthur's. Congratulations to Nicole and Joel!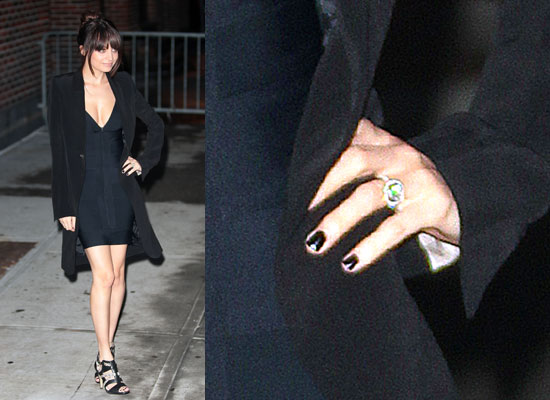 To see more pictures of Nicole and her engagement ring, just read more.