Photos of Nicole Richie and Joel Madden Who Are Expecting Their Second Child
Nicole Richie And Joel Madden Expecting Baby Number Two!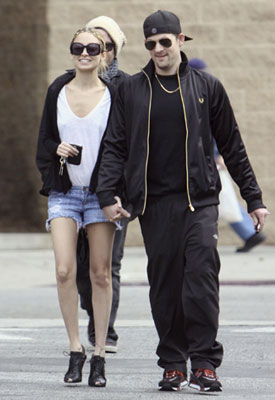 Joel Madden has announced that Nicole Richie is pregnant! The singer used his Good Charlotte blog to make the announcement at the weekend, saying:
"What's better than winning an Oscar? I am so happy to tell everyone that Harlow is going to be a big sister! God has truly blessed my family. Hope your all feeling as good as i am right now........."
The couple looked thrilled on Saturday as they and Harlow attended Cruz Beckham's 4th birthday party, and now we know why! Congratulations to the happy family.