Photos of Noirin Kelly Who Has Been Evicted From Big Brother 10, and Her Ex-Boyfriend Isaac Stout Who Has Walked
Noirin Has Been Evicted From Big Brother, Isaac Has Walked!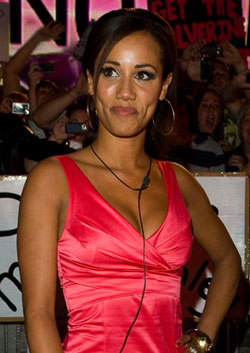 Noirin has been evicted from the Big Brother house with 60% of the public vote. You were evenly split on who would leave out of Noirin and Marcus, but in the end Noirin just edged it with you guys and the voting public too.
In a show of solidarity, Noirin's ex-boyfriend Isaac, who entered the house on Wednesday evening, walked out of the house at 23.25 last night, less than an hour after Noirin was evicted.
Noirin was interviewed by Davina McCall, with Jo Whiley and Judi James also firing questions at the heart breaker. Noirin admitted she used her sexual power to get what she wanted, and she started to realise how she came across.
Are you happy that Noirin is out, and are you surprised that Isaac walked too? Let me know!