Photos of Peaches Geldof Who Has Won Substantial Libel Damages Over Claims By The Daily Star That She Worked As A Prostitute
Peaches Geldof Wins Libel Damages Over Prostitute Claims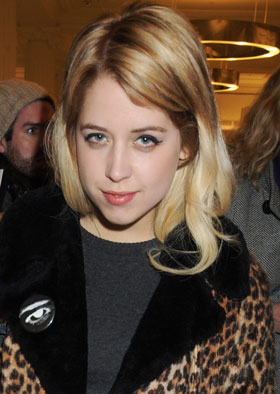 Peaches Geldof won substantial libel damages yesterday after a newspaper claimed in September 2008 that she had worked as a prostitute.
The Daily Star ran the story and the newspaper's solicitor accepted there was no grounds for the allegations and offered apologies on behalf of the publication. Peaches' solicitor, Jonathan Coad, said:
"The defendant refused to publish a retraction and apology on its front page but instead published it on page two. As the publication was substantially smaller, the claimant considered this to be unacceptable as it was not, in her view, adequately prominent. The Press Complaints Commission adjudicated upon the prominence and found it to be proportionate. It is for this reason that the claimant now wishes to make this statement in open court to make the falsity of this allegation a matter of public record."
The case could effect how the PCC deal with complaints. The sum of money paid to Peaches has not been disclosed, but will include her legal costs for the case.