Photos of Pete Doherty Who Has Been Banned From Driving For 12 Months For Letting His Manager Drive His Car Without Insurance
Pete Doherty Banned From Driving For 12 Months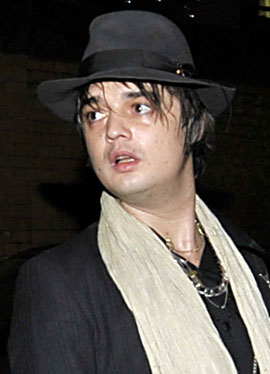 Pete Doherty has been banned from driving for 12 months and fined £500 at a hearing at Lowestoft Magistrates Court in Suffolk. He admitted he let his manager, Andrew Boyd, use his car without insurance.
Boyd was driving Pete's car when he was involved in an accident in September which left a pedestrian critically injured. Boyd was jailed for 12 months after admitting dangerous driving and failing to stop at the scene of an accident.
Pete, who turns 31 today, said he believed Boyd was insured. The singer is currently serving an 18-month driving ban after admitting careless and drink-driving last December. Lawyers confirmed the two bans would run concurrently.