Photos of Pete Doherty Who Has Been Charged With Heroin Possession and Ronnie Wood Who Has Been Cautioned for Common Assault 2009-12-23 04:43:00
Pete is Charged with Heroin Possession, Ronnie is Cautioned
Pete Doherty has been charged with heroin possession, after he was arrested straight after his court appearance on Monday. A police spokesperson stated that Pete had been charged and bailed to appear in court in January, also confirming: "The 30-year-old man from Wiltshire arrested in Gloucester [on Monday] has been charged with possession of heroin."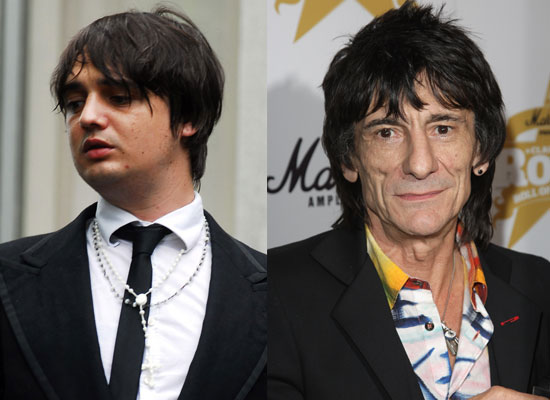 Meanwhile, an older generation of rocker — Ronnie Wood — was cautioned yesterday for common assault after an incident on December 2. Apparently an onlooker dialled 999 as an intense argument took place in public between Ronnie and his ex girlfriend Ekaterina Ivanova.
Ronnie released a statement saying:
"I am greatly relieved that this matter is resolved... [and will] look forward to 2010 very positively"