Photos of Peter Andre Outside His Hove House, Quotes From Alex Reid's Mum on Katie Price Jordan Dumping Alex on I'm a Celebrity
Peter Wants Katie Home While Alex's Mum Lets Rip
Peter Andre was dressed all in black today as he left his house in Hove, having bundled up last night in a cap as he arrived home with Junior and Princess. With Katie Price choosing to quit I'm a Celebrity earlier this week, Pete apparently begged her to come home, but she is reportedly staying in Australia for another two weeks as she is contracted to stay in the country until 5 Dec. It's not only Peter who's fed up with Kate, Alex Reid's mum is furious with her for dumping Alex so publicly. Speaking to The Sun, she said: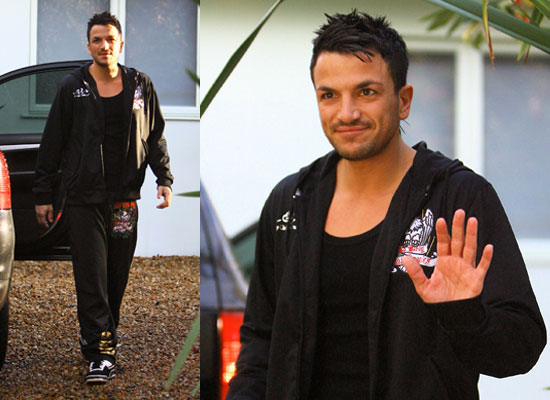 "I watched the TV and it seemed very cruel the way she spoke about Alex. He really loved her and gave up a lot for her, and this is how he gets treated by her. I can't get through to him at the moment. All I know is that he is in Australia and his phone is off. He must be upset. I'm worried for him."
There are rumours that Alex and Katie will meet up in Australia, but not until the camera crew arrive so it can be filmed for her ITV2 show. What do you think of the situation?
To see more pictures of Peter, just read more.