Photos of Peter Andre Who Had a Three Month Fling Affair With Ex-Model Maddy Ford Just After Divorce From Katie Price
Peter Andre Admits to Three-Month Fling With Ex-Model
Peter Andre has often spoken about his vow of celibacy since splitting from Katie Price last May, but it has now been announced he has had a physical relationship since the divorce. Ex-model Maddy Ford has revealed to the News of the World that she had a three-month fling with Peter after they met at a friend's birthday party on 31 October, just days after his divorce was finalised. Maddy says she exchanged explicit texts with the singer, who celebrated his 37th birthday yesterday, and they even worked together, on an ad for his new album in mid-January, and for a car promotion at the end of January, where they apparently had sex in the shower. Pete, who wore a warm hat on tour last week, ended the fling just as Maddy was wondering if she was falling in love with him. Peter has confirmed Maddy's claims, saying: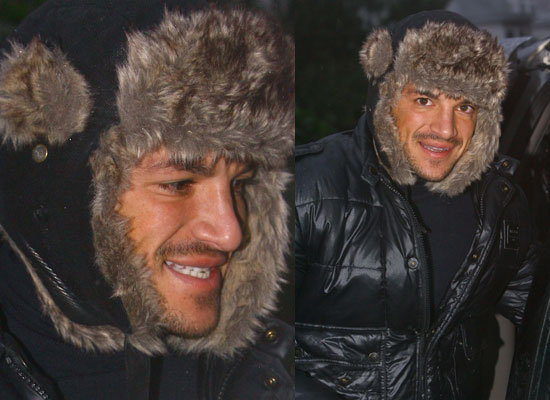 "Yes it's true. I was intimate with Maddy on a handful of occasions. We both went into it with our eyes open, and let's just say I certainly know how to pick 'em! ... I always said that I would only talk about a new relationship if it was a serious one and as far as I'm concerned this was not serious. I have tried in my heart to do everything in the right way. I waited until I was divorced before I considered moving on. I have never been intimate with anyone in front of my children, apart from their mother to this day. I remained faithful to my ex-wife throughout our marriage until I was divorced. As far as I am concerned I am a single guy without a girlfriend."
What do you think of this revelation?