Photos of Peter Andre Who Has Spoken About His Separation From Katie Price
Peter Gets Record Deal And Goes On Record About Break Up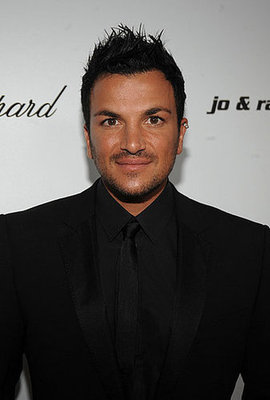 Peter Andre's rep has confirmed he has secured a record deal. This good fortune will no doubt increase speculation that the couple's break up is a publicity stunt, but Peter has finally spoken out about the situation in his New! column:
"As I'm sure you all know by now, Katie and I have separated and it has been a totally devastating week for me, to say the least. I don't really want to go into any detail as it's all still so raw and I'm completely crushed. I would, however, like to take this opportunity to set the record straight about one thing. You may have read or heard that this is a publicity stunt, but I can assure you it's not. How anyone could think I would pretend to split up from my wife to grab headlines is beyond me. It's just sick."
Pete's family is reportedly encouraging him to reunite with Kate for the children's sake, and Pete has said: "I haven't seen much of Junior and Princess this week as they're with their mum and I miss them like mad, I really do." Peter also revealed that a song he wrote in November, 'Call Me A Doctor', reflects their marriage problems, with lyrics: "It hurts bad 'cos I was true to her, I'm regretting having anything to do with her". He reveals:
"There was speculation that a song on my new album 'Call Me A Doctor' is about me and Kate. The song is about being heartbroken and leaving someone you once loved because you can't trust them. All I'll say is the album is deeply personal."
While Pete has used his magazine column to express his feelings, Kate is continuing to use Twitter to give us an insight into what she's going through, tweeting yesterday: "this is such a awful time for us an i really appreciate all your mesages an support."
The couple are due to meet on Thursday. Do you think they'll reunite?