Photos of Preston in Brighton Plus Watch Preston's New Video "Dressed to Kill"
Dressed to Kill Preston Takes Inspiration From Twilight
Preston donned a colourful t-shirt and tiny pair of shorts as he took a stroll around Brighton this week. His laid-back style is a far cry from the video for his new solo single, "Dressed to Kill", where he goes all vampire on us with a set of pointy teeth. It's the first single from his solo album Whatever Forever, and the former Ordinary Boys frontman is on the promotional trail. Following his divorce from Chantelle Houghton, he says he's in regular contact with his ex-wife and they have a "better relationship now than we had for most of our marriage". He's also keen to make up for his diva-like behaviour on Never Mind the Buzzcocks, saying: "I would love to go on there and show them that I'm not a tantrum-y person". His 80s-inspired track is out on 23 August — check out the video after the jump and let me know what you think!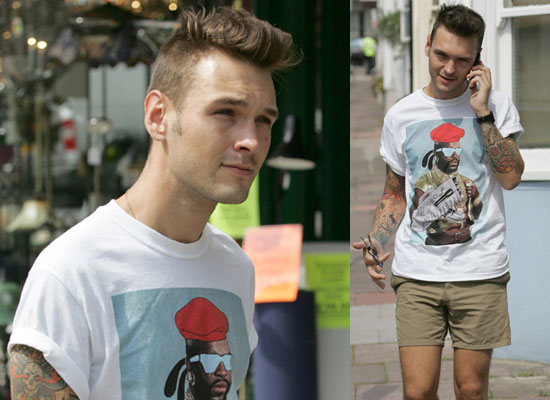 To watch Preston's new video, just read more.