Photos of Prince Harry With Lawrence Dallaglio Cycle Slam at Twickenham
Prince Harry Has a Laugh With Lawrence Dallaglio
Prince Harry was full of smiles as he posed with former England rugby player Lawrence Dallaglio and cyclists taking part in the fundraising Dallaglio Cycle Slam at Twickenham Stadium over the weekend. The pair are old friends, and Lawrence said: "The two of us go back a long way and I am touched by his continual support... There was quite a bit of ribbing about our Lycra get up and we gave him a bit of stick about him only wearing a suit but it was all very good natured. He was asked to get on a bike but the answer was a very firm 'no way'".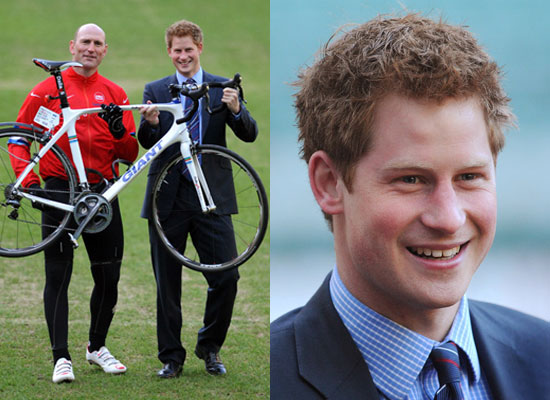 Harry will be involved in yet more sporting endeavours in June, when he and Prince William undertake their first joint royal tour. The brothers will visit Africa together, and attend one of the England's World Cup games as well as host a reception to support England's bid to host the 2018 tournament. They will also carry out charitable engagements, with Wills visiting the Tusk Trust in Botswana, and Harry going back to Lesotho and his own charity, Sentebale.
To see more pictures of Harry, just read more.