Photos Of Prince Harry At The Troubadour Bar In London
Harry's Out Late After Attending Charity Launch With William
Prince Harry was out looking pretty casual on a night out at the Troubadour bar in London yesterday after attending the launch of a charity — the Henry van Straubenzee Memorial Fund — with Prince William. The charity is named after an old school friend of theirs who died in a fatal car crash. The brothers are patrons of the fund, which will raise funds for schools in Uganda, and Prince William spoke about the reasons they'd chosen to become patrons, saying: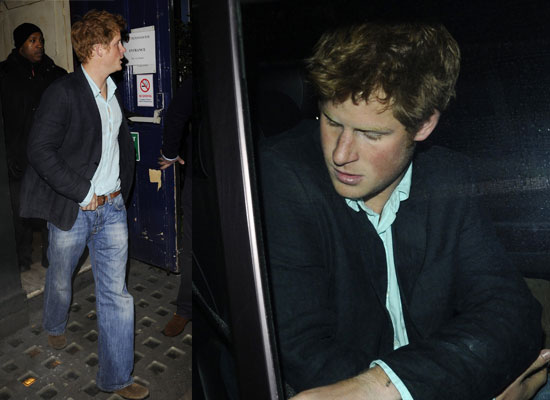 "Having lost someone so close in similar circumstances, Harry and I understand how important it is to keep their memory alive... This is the first charity of which we have both been patrons and it couldn't have been a better one, as Henry was such a very close friend of ours and because we believe so strongly in the need to alleviate poverty and assist development in African countries."
It's always nice to see the Princes giving back by getting involved with charities, especially ones so close to their hearts, don't you think?