Photos of Prince William in Australia and New Zealand 2010-01-19 06:00:00
Prince William Is Welcomed to New Zealand and Australia
Prince William has been a busy bee over the last few days on his first official overseas visit. He spent three days in New Zealand, where he played rugby, went sailing, opened the Supreme Court and laid a wreath at the National War Memorial. Wills was met by a Maori greeting party and invited to wear a traditional Kiwi-feathered cloak and take part in a hongi, the traditional pressing of noses. He also attended a barbecue at Premiere House in Wellington with Prime Minister Johns Key, which sparked a security alert when a DJ tried to gatecrash.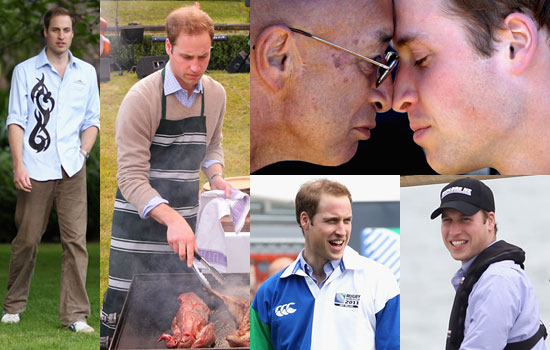 Wills then flew to Sydney and smiled in front of the Opera House with Australia's Governor General Quentin Bryce and her husband Michael after enjoying lunch at Admiralty House with Australian stars like Delta Goodrem. The Prince also met many of the locals who lined the streets to greet him, and revealed that he thinks Susan Boyle is inspirational! William will continue his tour Down Under before returning home to continue celebrations after being awarded his flying badge by his father in front of Kate Middleton last Friday.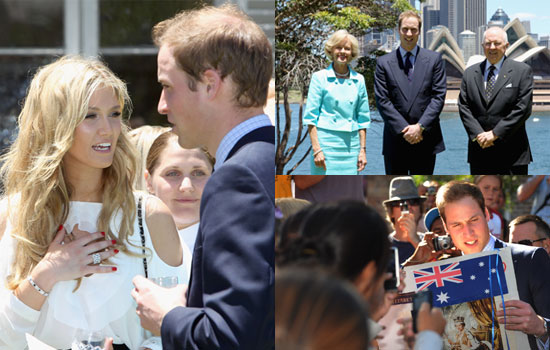 To see more pictures of Wills in New Zealand and Australia, just read more.