Photos of Prince William at Hendon Police Training College
Wills Speaks to the Animals While Harry Gets a New Friend
Lovely Prince William was full of smiles for the graduating officers and pats for the horses and dogs at the passing out parade at Hendon Police Training College on Friday. This latest public engagement has coincided with rumours that Prince Charles has urged Wills to get more involved in royal duties, following the criticism William received in a recent TV documentary. Wills has even more public engagements this week, including the 40th anniversary of homeless charity Centrepoint and a meeting with London's St Giles Trust.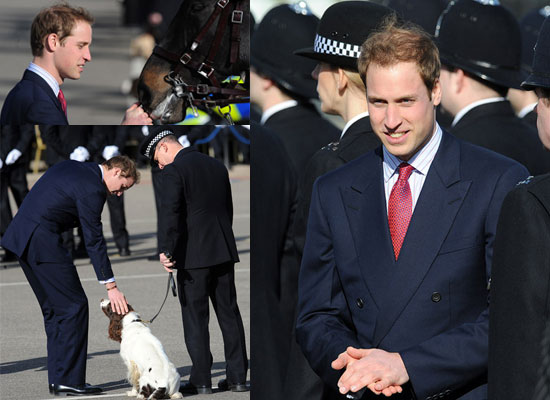 Meanwhile, Prince Harry spent the weekend partying with Astrid Harbord who is friends with Kate Middleton. The pair reportedly left at 3am and went to Harry's flat at Clarence House. Looks like Natalie Imbruglia is definitely out of the picture then.
To see more pictures of Prince William, just read more.