Photos of Prince William Who Will Present Vanessa Redgrave With BAFTA Fellowship Live at BAFTA Awards 2010-02-18 01:15:16
Prince William Will Present an Award at Sunday's BAFTAs!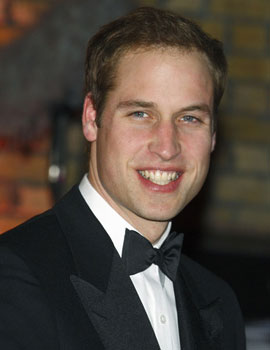 Following Prince Harry's recorded message at the Brit Awards, it has been announced that Prince William will attend the BAFTAs in person on Sunday! This will be the first time Wills has attended any high profile award ceremony, and he will reportedly walk the red carpet before presenting Vanessa Redgrave with her BAFTA Fellowship. A St James's Palace spokesman said:
"The prince was honoured and delighted to be asked because it's obviously an immensely powerful organisation which represents one of Britain's most successful industries."
I'm so excited to see William at the BAFTAs, as I'll be reporting live from the red carpet, so follow me on Twitter!
Are you looking forward to seeing Wills at his first award show?