Photos of Robbie Williams In Australia, He Won't Tour For A While. Looking For Investors For New Robbie Williams Album
Robbie Williams Arrives In Australia, Won't Tour For A While
Robbie Williams posed for photographers in the sun before a press conference in Australia today, looking handsome in a checked shirt and jeans. He was definitely looking smarter than when he first got off the plane in the country, wearing a sweater covered in stains! Robbie's management is currently looking into investors as his record deal with EMI comes to an end, asking for offers to buy half of his next album, plus touring and sponsorship earnings. Following in the footsteps of artists like David Bowie, this different way of doing business may be the path that he follows — still he was still adamant he won't tour for a while when he spoke to the press today. He said: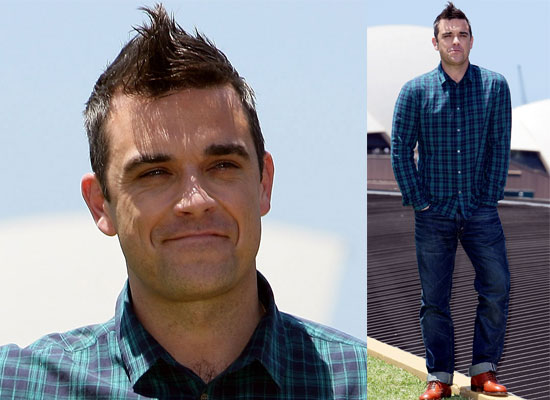 "There's no plans to do a tour like the last one I did. I know what happens to me and where it takes me and which rehab I end up in. I will tour again but it won't be any time soon. I have that mechanism inside of me that enjoys not choosing life, that has it inbuilt in my DNA to want to get high. I don't think that ever leaves. I'm sure it won't ... It's a really unnatural situation to find yourself in. It's such high highs in front of that many people at the stadiums ... and then you go back to the hotel and you go, oh I've eaten the mini-bar again and the Internet isn't doing what it should do and I'm bored with that. After nine months of living in an air-conditioned room and just going to the gig you kind of crack a bit. You lose the plot."
Let's hope it's not too long before he's comfortable on the stage again!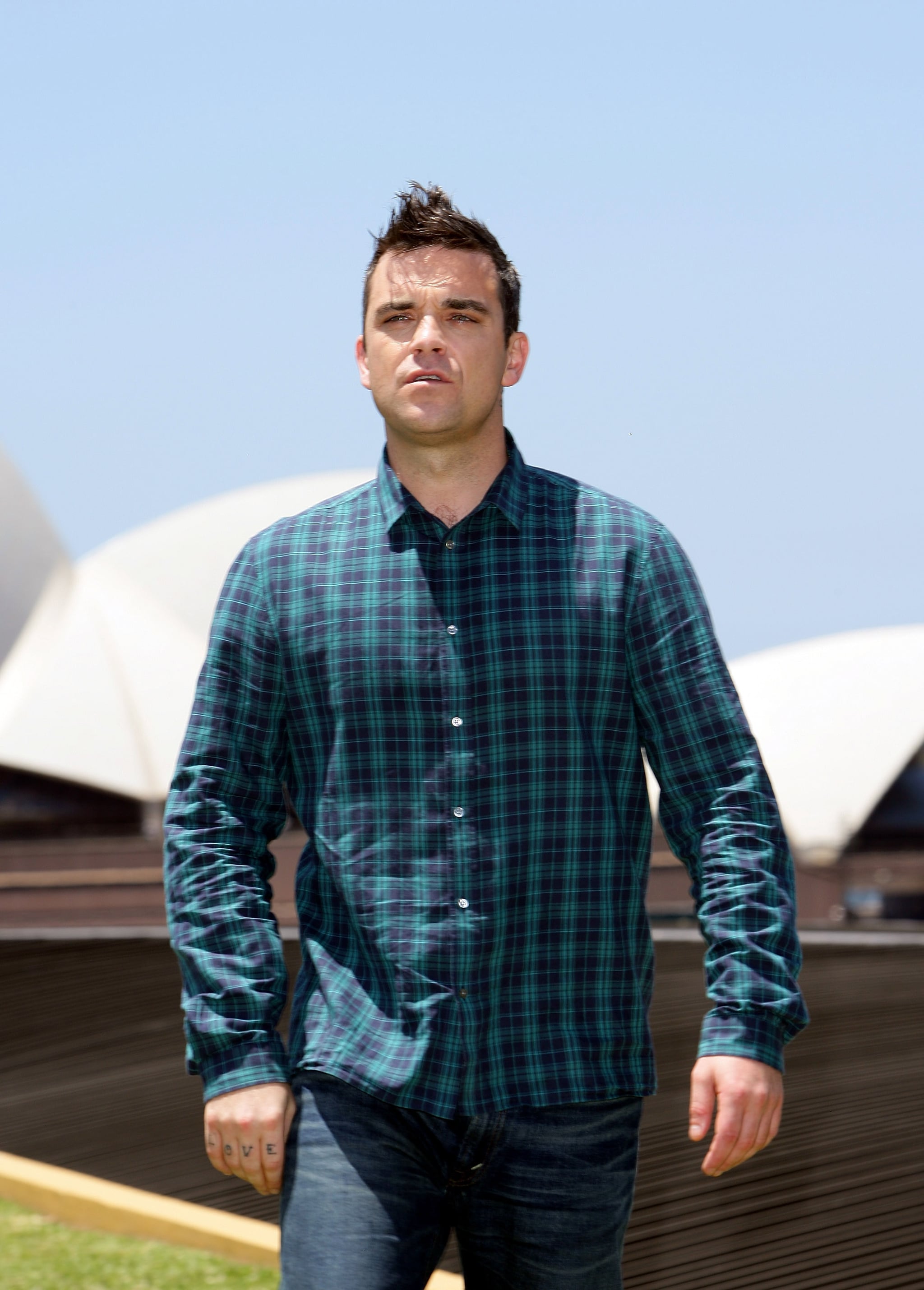 To see more photos of Rob in Australia, just read more.