Photos of Robert Pattinson Filming Bel Ami in Budapest in Top Hat New Pictures With Kristin Scott Thomas
See Robert Pattinson Filming Bel Ami in Budapest
Robert Pattinson swapped his woolly hat and hood for a top hat and tie as he filmed scenes for Bel Ami in Budapest yesterday. He showed off a variety of facial expressions from angry to charming whilst filming with Kristin Scott Thomas in front of a flower cart.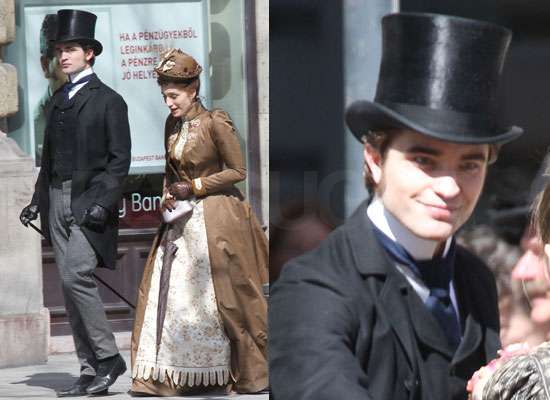 Rob also filmed on his own in front of a newspaper stand wearing the same outfit he wore whilst shooting scenes in London earlier this month. Rob described his character as "someone who's incredibly focused and has a lot of confidence in himself, and nothing can shake his confidence". It certainly looks like that from these photos!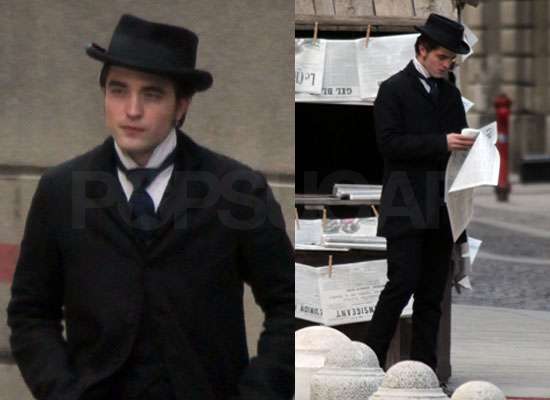 To see more pictures of Robert in costume, just read more.