Photos of Robert Pattinson, Kristen Stewart and Taylor Lautner Arriving in LA after New Moon Event in Munich
Rob and Kristen Create Chemistry in Germany and Return to LA
Kristen Stewart, Taylor Lautner and Robert Pattinson arrived back in Los Angeles yesterday after promoting New Moon all over Europe. Having visited Paris, London and Madrid, the trio made their final stop in Germany at the HVB youth event at the Olympic Hall in Munich on Saturday, before getting back in to their casual clothes for the flight back to the States. PopUS will be on the red carpet at tonight's big LA premiere, so stay tuned to her Twitter!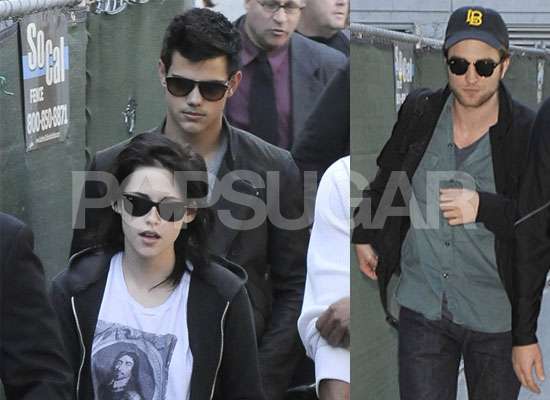 Kristen wore yet another edgy dress for her appearance in Munich, having shown off lots of different outfits during her European tour. FabUK wants to know: which look is most fab? Although Kristen dodged questions about a romance with Robert when I met her in London last week, she looked very cosy with him on stage in Germany at the weekend, and she did admit kissing Rob is "pretty cool". Stay tuned for the next installment of cast interviews later today, and keep your eyes on the site to find out if you've won tickets to the preview screening.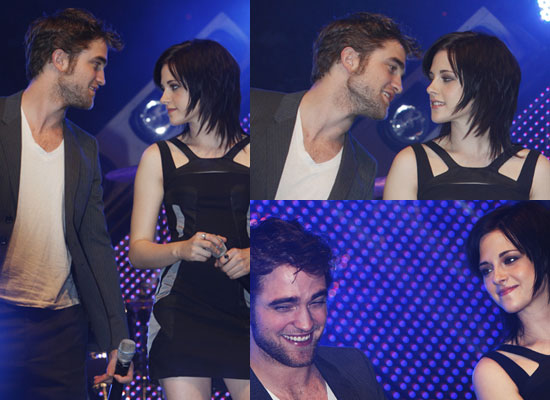 To see LOADS more pictures from Munich and LA, just read more.