Photos of Robert Pattinson and Kristen Stewart and Taylor Lautner Flying From LA to Paris, Photos of New Moon Cast in LA
Robert, Kristen and Taylor Are Bringing New Moon to Europe!
Robert Pattinson, Kristen Stewart and Taylor Lautner are getting ever closer to us, as they all arrived at LAX Airport to fly to Paris yesterday! The trio are bringing New Moon to Europe and will be heading to London in a couple of days. If you're as excited as I am about the release of the latest film in the Twilight saga then stay tuned for a special giveaway this afternoon.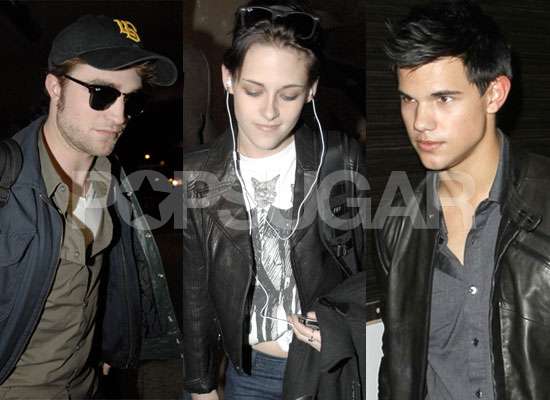 The New Moon gang spent the weekend in Los Angeles for press conferences, cast tours, and fan events. Robert, Kristen and Taylor were joined by Ashley Greene, Nikki Reed and Kellan Lutz, who showed his allegiance to his Cullen character by wearing a Team Emmett t-shirt. You can show whose side you're on too by checking out all these Twilight goodies.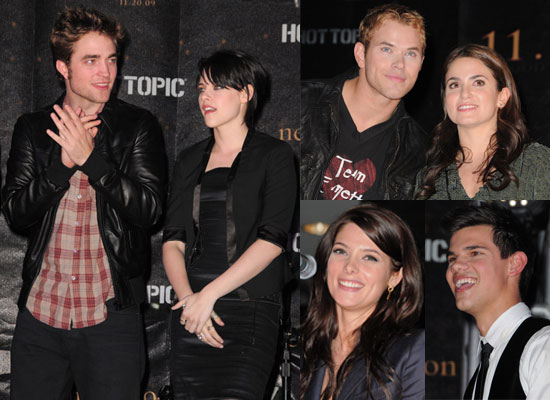 To see LOADS more pictures of Robert, Kristen, Taylor and the gang, read more.
Images include: Robert Pattinson, Kristen Stewart, Taylor Lautner, Nikki Reed, Bronson Pelletier, Kiowa Gordon, Chaske Spencer, Ashley Greene, Kellan Lutz