Photos of Robert Pattinson and Kristen Stewart Together Leaving the Afterparty for the 2010 BAFTA Awards, Plus Video of Them
Robert and Kristen Make Their BAFTAs Getaway Together!
Robert Pattinson and Kristen Stewart left the BAFTAs afterparty together last night after they'd celebrated her Orange rising star award win for a while. The pair made their way through the photographers and fans to the afterparty separately, but they left together in the back of a car as you can see! Perhaps the gorgeous are they or aren't they couple will follow in the footsteps of Jamie Campbell Bower and Bonnie Wright soon and let us all know if anything's really going on? Still, what a fantastic night for the pair of them!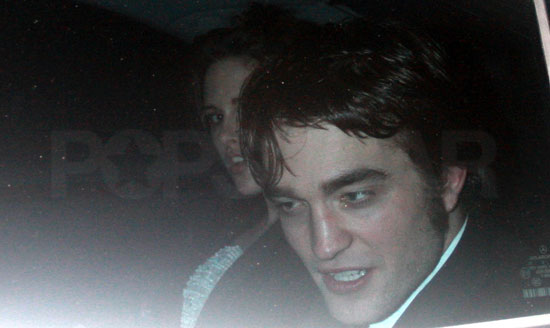 To watch Robert presenting an award and Kristen accepting her award, plus other afterparty photos of the pair — just read more.