Photos Of Robert Pattinson in A Suit, Emilie De Ravin, Pierce Brosnan Filming Remember Me in New York. Daniel Radcliffe Talks.
Daniel Says Robert Is "Genuinely Sexy" As He Suits Up On Set
Robert Pattinson was still looking gorgeous in his shades on the set of Remember Me yesterday, but this time he was all dressed up and looking rather dashing in a suit. Pierce Brosnan was also ready for filming looking rather tanned in a grey suit, while Emilie De Ravin looked beautiful in her printed dress. With Harry Potter and the Half-Blood Prince being released this week, some attention has turned back to Daniel Radcliffe, but Dan thinks his old costar Rob is a much better looking chap than him, saying: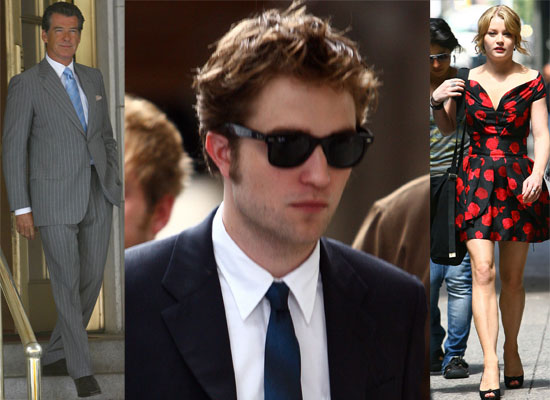 "Rob Pattinson is a genuine sexy guy. He's got the height. If girls like short and nerdy, then I'm a sex symbol! I've said probably three words to him in the last three years and that was before Twilight all kicked off. But I wish him well. Hopefully, I'll see him at some point."
Maybe the two will even team up again in the future — would you like to see Dan and Rob work together again?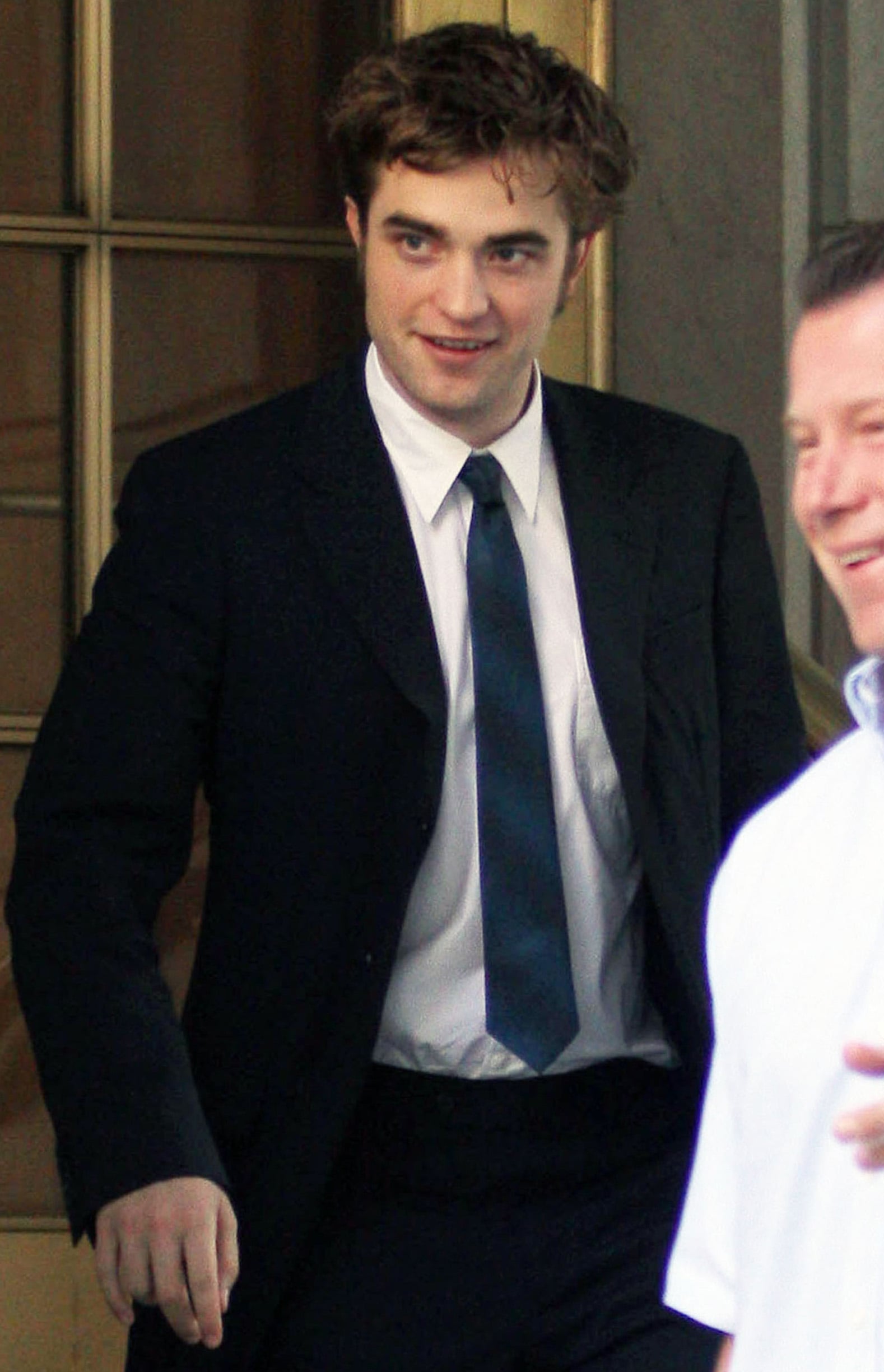 To see more photos of Rob, Emilie and Pierce, just read more.