Photos Of Robert Pattinson's Wet Look In New York City For Remember Me
Does Homesick Robert Want To Get Out Of NYC?
Robert Pattinson's wet hair made him look freshly showered as he prepared to film some scenes in New York this week for his new movie Remember Me. Clutching a drink and his rather battered script in his hand he chatted to some crew members, and made a quick change before he headed to another location with his security close to him at all times. There have been rumours from the set that Robert's been unhappy lately, and that he wants to get back home to London. Why? Because of the "terrifying" fans and attention he gets everywhere in the city! It must be a difficult transition to be thrust into the spotlight the way Rob has, but judging from these photos his security are doing a good job keeping him safe from fans for now!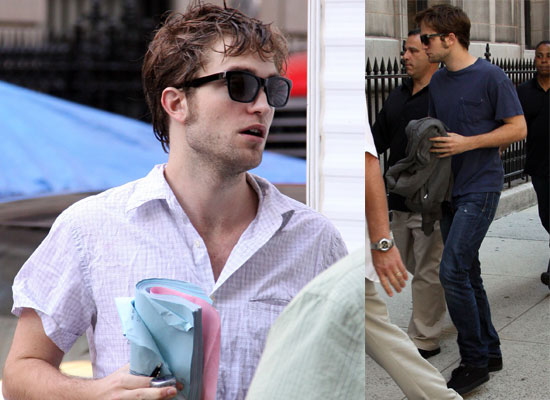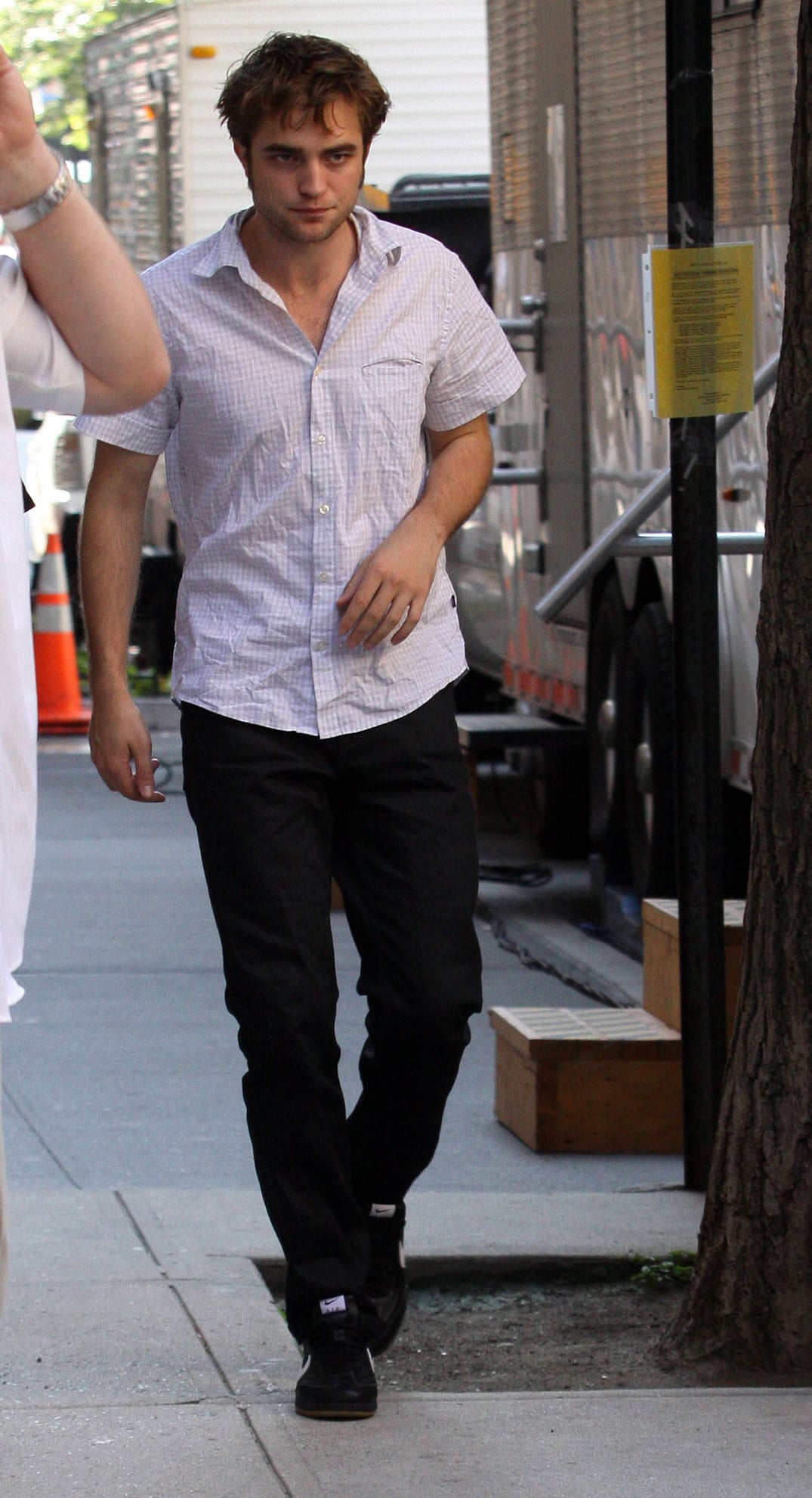 To see more photos of Robert out and about in New York City, just read more