Photos of Robert Pattinson Who Has Reportedly Admitted and Confirmed He Is Dating Kristen Stewart Twilight Costar to The Sun 2010-02-23 00:05:45
Robert Pattinson Allegedly Admits Relationship With Kristen!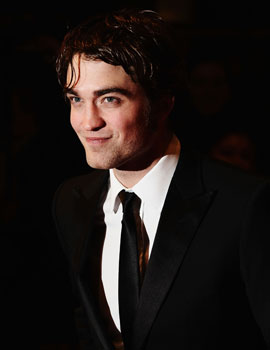 Following pictures of Robert Pattinson and Kristen Stewart leaving a party together after the BAFTAs on Sunday, The Sun claims Robert admitted he is in a relationship with Kristen. Rob reportedly said:
"It is extremely difficult but we are together, yes. We can't arrive at the same time because of the fans. It goes crazy. This was supposed to be a public appearance as a couple but it's impossible. We are here together and it's a public event but it's not easy. We have to do all this stuff to avoid attention."
There's been so much speculation about their relationship, do you believe Rob's really finally admitted they're together, or are you holding out for something more official? Let me know your thoughts in comments!