Photos of the Royals Including Prince William and Prince Harry at the Unveiling of the Queen Mother Statue
Prince Harry and Wills Join Royals to Honour Queen Mother
The royal family gathered in London yesterday as the Queen unveiled a new statue of the Queen Mother. The royal women, including Princesses Beatrice and Eugenie, wore fancy hats and my girl FabUK wants to know whose headwear do you like best? The royals were also joined on the Mall by Prime Minister Gordon Brown and his wife, Sarah. Prince Charles made a touching speech, saying: "All of us gathered here today will, I know, miss my darling grandmother's vitality, her interest in the lives of others, her unbounded courage and determination that allowed her incredibly to continue her official life until the age of nearly 102".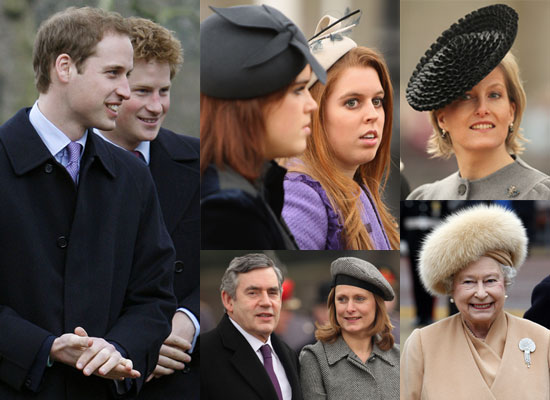 Prince Harry swapped his weekend A-Team t shirt to match Prince William's smart attire. Wills has come under fire in a documentary for his lack of royal engagements, but a spokeswoman for William called the documentary "an unbalanced and one-sided examination". Wills has got some good news to look forward to, though, as reports suggest he and Kate Middleton are moving in together at the Shropshire RAF base where he is becoming a helicopter pilot.
To see pictures of all the royals in attendance, including Prince Charles, Prince Philip, Princess Anne, Prince Edward and Camilla Parker Bowles, just read more.
Images include: Prince Harry, Prince William, Prince Charles, Queen Elizabeth II, Prince Philip, Sophie Rhys Jones, Princess Beatrice, Princess Eugenie, Gordon Brown, Sarah Brown, Princess Anne, Prince Andrew, Camilla Parker Bowles