Photos Of Russell Brand At David Letterman
Russell Rushes Through Manhattan
Russell Brand was on David Letterman's US talkshow last night, talking about his famous barnet and causing some hilarity at the New York based studio. He's been busy with his stand up comedy lately — after his UK dates in February, he has a show in New York this week before he flies to Australia to embark on some more shows down under. On rumours that he may be a pirate in a forthcoming Pirates Of The Carribean movie, Russell said: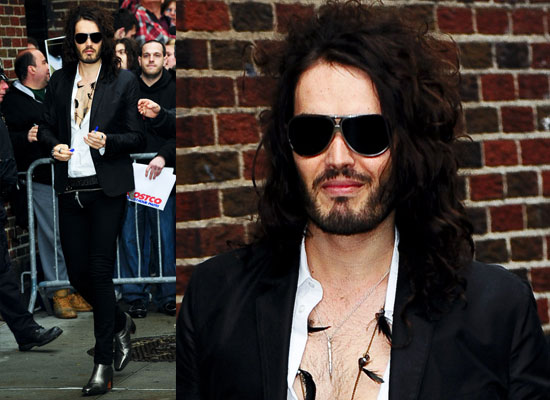 "There's been some talk of doing a Pirates movie. But, I've got eight other things to do, [including] Get Him To The Greek with Judd Apatow… So I don't know if there'll be time to be a pirate, I've got enough of that in me private life."
With all that going on, it's no wonder his hair looks windswept most of the time — Russell certainly is a busy boy!
To see a clip of Russell's appearance on David Letterman, just read more
If you want more, you can check out the entire interview here!