Photos of Russell Brand and Katy Perry Out in LA Together, Watch Katy Perry and Timbaland's Video for "If We Ever Meet Again"
Katy Romances Russell and Teams Up with Timbaland
Katy Perry stepped out with her man Russell Brand in a break from the rain that's hit Los Angeles recently, leading Katy to tweet: "Do I shower or just stand out side for one minute?" The newly engaged couple looked happy in the sunshine, and casual compared to their formal night out at the Art of Elysium gala. Katy's been busy lately working on her new album, and on top of that a song she's recorded with Timbaland had its video premiere this week — check out the "If We Ever Meet Again" video under the cut!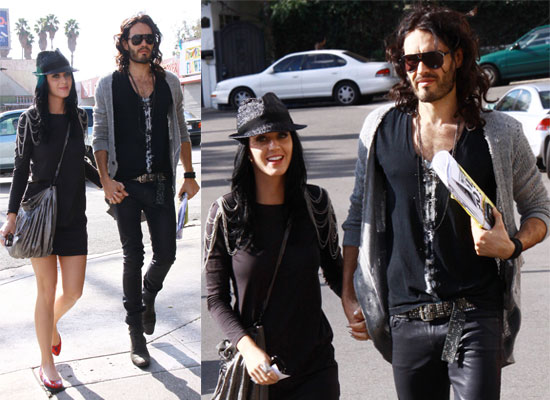 To see Katy's video with Timbaland, just read more.