Photos Of Russell Brand In London Over The Weekend, Adam Shankman Says He's "An Angel".
Russell's An Angel
Russell Brand was out and about over the weekend, heading from his house to an osteopath appointment in North London. His movie Bedtime Stories premiered in the UK last week, with Russell taking to the red carpet with costar Adam Sandler. In contrast to his reputation in the media over here, director Adam Shankman had this to say about the controversial comedian: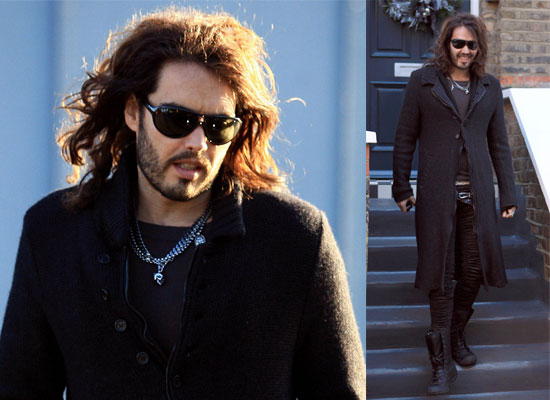 "Russell has the craziest reputation over here, I mean, that Russell Brand never showed up on my set. I think I am the first person in the media who has ever called Russell Brand an angel. He was the sweetest most generous man, the kids loved him and they ended up hanging out with him all the time, he became like an uncle to the kids. I feel like that Russell Brand is more like a persona that everybody knows around here, but on our set he couldn't have been a nicer man. I loved him."
What do you think? Are you ready to forgive and forget Russell for the "Manuelgate" fiasco?