Photos Of Russell Brand Out In New York City, Plus Video Of Him As Aldous Snow Filming Get Him To The Greek Including New Song
Russell Brand's Got The Clap
Russell Brand has been busy working in character as Aldous Snow for Get Him To The Greek, but he was back in his own clothes yesterday as he wandered through New York city with friends. Russell was filming with fans on Sunday as he performed a song for the new movie as rocker Aldous, singing a song that looks set to be as classic as "Inside Of You" with lyrics like "We've got the clap" booming out of loudspeakers as Russell sang along. Check out the video under the cut! Meanwhile Russell's been talking about his fame, saying: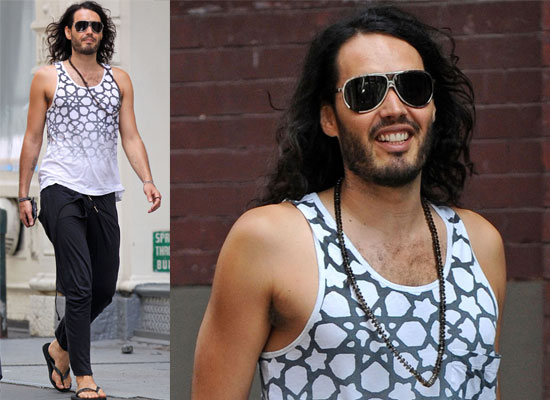 "I've begun to realise that money and fame is meaningless. I used to be poor. The money does not make me happy."
Either way, he's certainly smiling in these photos!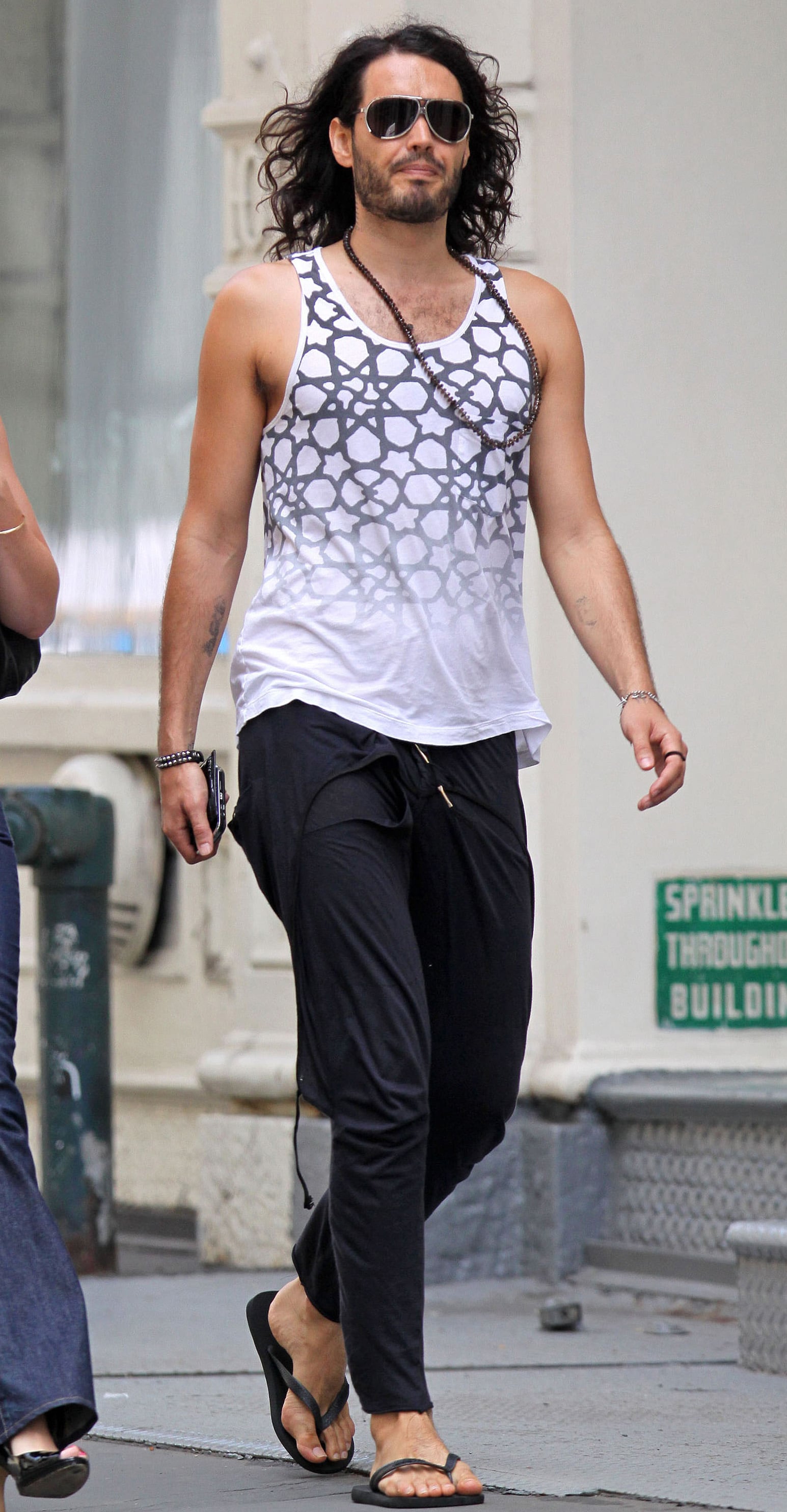 To see the video of Russell singing on set, just read more