Photos of Sarah Jessica Parker at Bravo's 'Work of Art: The Next Great Artist' at the Paley Center for Media
Sarah Jessica Parker Shows Off Her Arty Heart of Gold
Ahead of the release of Sex and the City 2, Sarah Jessica Parker launched new TV series Work of Art: The Next Great Artist at the Paley Center for Media in New York yesterday. She's executive producer on the reality show which brings together 14 artists together to compete for a cash prize and solo show. Of her involvement, she said: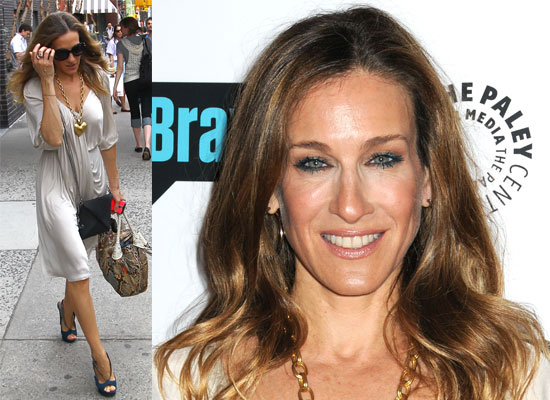 "There are also countless artists who are working in obscurity, and I thought there was a time in our country where we supported our artists and wouldn't it be great it we could go support artists and give them an audience. And we could, as Americans learn about what it is to be an artist, and about art and how we feel about art."
Sounds like American's Next Top Artist! Would you be interested in seeing the show?