Photos of Sarah Jessica Parker and Hugh Grant on Set of Did You Hear About The Morgans? in New York City
SJP Is Happy With Hugh in NYC But Dreams of London Living
Sarah Jessica Parker and Hugh Grant were on the New York set of Did You Hear About The Morgans? yesterday, filming their romantic comedy about an estranged high-powered couple who are placed in witness-protection in Wyoming after seeing a murder. SJP is a big fan of her leading man, saying: "I think Englishmen live up to all the ideals and Hugh is a perfect example", and she's also keen to move to England for a stint in the West End: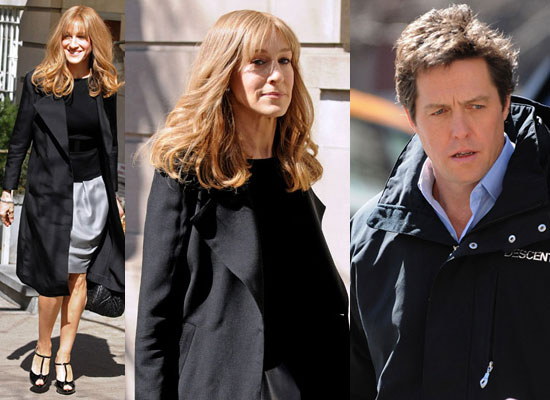 "I've been asked in the past and been thrilled, because it's every actor's dream. But the timing has never been right for my family or work life... I hope someone will be foolish enough to ask me again because that's the excuse for us to come and live here."
I'd love to see SJP and James Wilkie walking the streets of London, what about you?