Photos Of Seann William Scott On A Night Out In London While Promoting Role Models
Seann Speaks Out About His British Role Model
Seann William Scott enjoyed a night out in London last night, while he's over here to promote his new comedy, Role Models. We've already seen his costar Paul Rudd in Ireland at a screening of the movie, and Seann's been taking to MTV about his most famous role as Stifler in American Pie as well as letting them in on who his own role models are. As he was growing up, his role model was our very own David Beckham, here's what he had to say about him: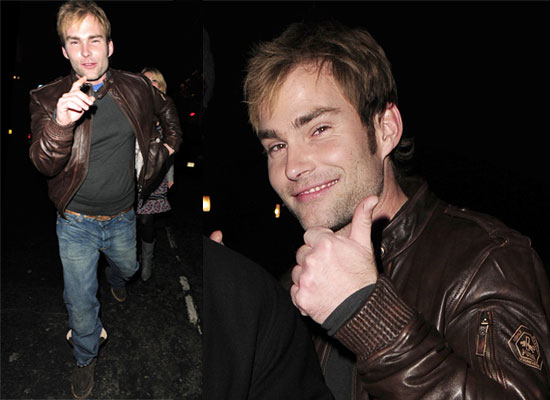 "I used to watch a lot of soccer and he was a real inspiration. When I was in High School I watched David Beckham anytime I could. I actually saw him once when I was hosting the MTV Movie Awards with Justin Timberlake, he was there with his wife. He had his blonde ponytail and a white suit and I was too scared to go say hi."
Aww, bless — just shows that everyone gets starstruck!