Photos Of Shia LaBeouf, Megan Fox, Josh Duhamel, VV Brown, Danielle Lloyd At UK Transformers: Revenge Of The Fallen Premiere
Shia and Megan Bring Transformers Back To Britain
Shia LaBeouf, Megan Fox and Josh Duhamel have reunited to make Transformers: Revenge of the Fallen, a sequel to the 2007 movie, and they premiered it in the UK last night. VV Brown and Danielle Lloyd were among the guests at the London screening yesterday, and all the ladies were decked out in black outfits. Danielle and Megan went for long dresses, while VV wore harem pants. Talking about her handsome costar Shia, Megan said: "I just always want to hold him and take care of him and make sure he's happy and safe and kiss him on his forehead." She also talked about working on the masculine set, saying: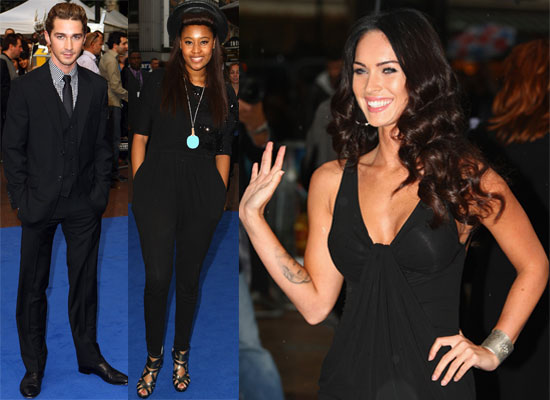 "Oh you have to be (tough) to survive a Michael Bay movie, you have to sort of man up and I think I was the toughest man on set — way tougher than Shia was."
To see more photos from last night's Transformers premiere, just read more.