Photos Of Sienna Miller and Channing Tatum Promoting GI Joe on BET's 106 & Park
Sienna Smiles Her Way Through GI Joe Promotion
Sienna Miller is still in the midst of promotion for GI Joe: The Rise of the Cobra, and yesterday she dropped in to US TV show 106 & Park to promote the film alongside her costar Channing Tatum. She looked beautiful in her green dress and ankle boots, and grinned her way through the interview with Marlon Wayans. She also spoke to The Guardian about her role in the movie, and when they asked her if it was the kind of film she'd go and see, she said: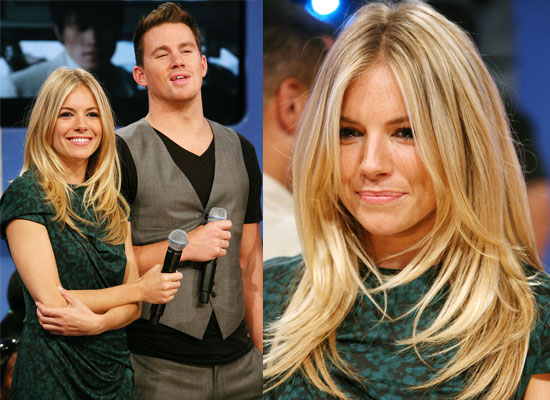 "Well, if these films are well done I can find them quite entertaining. But no, I prefer indie, arty films really. It's not the kind of film I'd normally go and see."
So is GI Joe on your must see list — do you enjoy big blockbuster style action movies? Or do you prefer arty indie films like Sienna does?