Photos Of Skins Cast Including Luke Pasqualino, Jack O'Connell & Kaya Scodelario In A Bikini Top. Extracts From Nylon Interview
Kaya, Luke, Jack and the Skins Gang Natter With Nylon
The Skins cast are featured in Nylon magazine this month, with Kaya Scodelario, Luke Pasqualino, Ollie Barbieri, Lisa Backwell, Lily Loveless and Jack O'Connell chatting to the American publication about their experiences of acting and how the show is affecting their lives. Here are some extracts from their interview: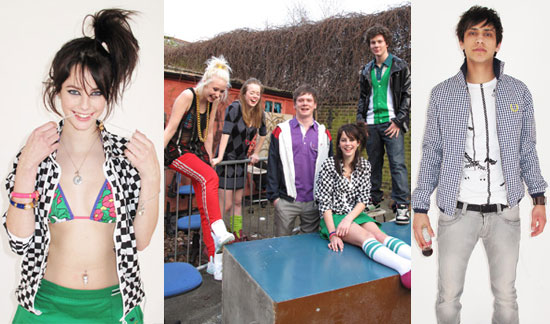 Ollie on his debut acting role in Skins: "Wouldn't have it any other way. How better to start your acting career than in something everyone is talking about, eh?"
Kaya on her schooldays: "The reason I got into acting is because I had a very difficult time at school. I was bullied a lot. This way my way out, basically – my way of getting respect. Guess What? It worked."
Jack on deciding between acting and football: "But I'd seen the way some of my friends' sporting dreams had gone, and I didn't want to spend my life on the substitutes' bench. Acting is much more real. More fun."
To read what Lisa, Lily and Luke had to say, as well as checking out all the photos of the cast, just read more.
Lisa on getting the part of Pandora: "This is more than a dream. It's fantasy: I'm gobsmacked. My mum is very happy for me. I don't speak to my dad about [the show's adult themes]."
Lily on acting: "There is something kind of philosophical about acting, I reckon. I love the opportunity of delving into someone else's mindset, and expressing emotions I couldn't otherwise express in daily life."
Luke on being recognised: "I was recognised in a bar the other day. This bloke came up to me and called me a tw*t. Suppose I'm going to have to learn to deal with things like, right?"