Photos of the Skins Cast and Interview with Skins Movie Writer Jack Thorne About Who Will Star in the New Film
Find Out Who's Going to Be in the Upcoming Skins Movie!
So, series four of Skins ended last week, and that marks the last series for the second generation of the cast. The first generation have gone on to some fab things, especially Nicholas Hoult and Dev Patel — so I'm rather excited by the possibility of them coming back for a Skins movie! Back in December Channel 4 announced that they were in talks about it, and an overwhelming majority of you wanted to see it! Writer Jack Thorne spoke to the Guardian film podcast about his movie The Scouting Book for Boys, but also let slip some details about the Skins movie script that he's working on.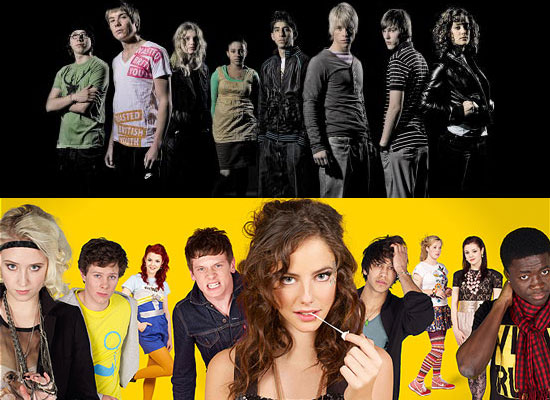 To find out what Jack said about the movie, just read more.
You mentioned there's a Skins movie in the offing — are you involved in that, Jack? "Yeah, I'm writing it."
What are you going to do with it? Is it the same characters, new characters? Are you going to have to cast again? Every time I look at it there's new people! "Yeah, yeah, the idea is that it's more centered around generation two, but generation one will be involved, and generation three will be in one scene."
So Nick Hoult might be involved? "If he's available from doing Mad Max in Australia or wherever he is. You know what I mean? There's currently a campaign to get him to come back and do a few scenes for us."
Jack also talks a little more about Nick, and he discusses about the upcoming TV series of This Is England which will have the same cast four years on! You can listen here!