Photos of Sree Dasari Who is The Fifth Housemate to Be Evicted From Big Brother 10
Sree Has Been Evicted From the Big Brother House!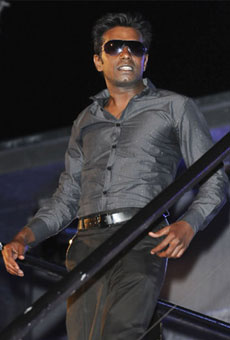 Sree Dasari has been evicted from Big Brother, with 85% of the public vote. He was up against Freddie aka Halfwit, who survived a fourth eviction and is the bookies' favourite to win. I wonder when the housemates will realise Freddie's popular and stop nominating him?
Davina McCall was joined by Kelly Osbourne and Judi James for Sree's interview, where he said he didn't love Noirin. Judi gave some fascinating observations about Sree's role in the house, saying he'd positioned himself as the baby of the group, but his downfall was when he let his ego take over.
The vast majority of you predicted Sree would be evicted, so how do you feel now he's left the building?