Photos of Stuart Manning Who Is the Sixth Contestant to Voted Off I'm a Celebrity Get Me Out Of Here
Stuart Is the Sixth Contestant to Be Voted Off I'm a Celebrity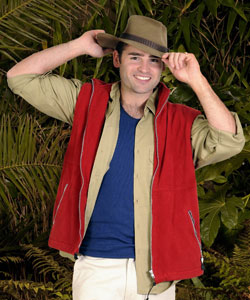 Stuart Manning is the sixth contestant to be voted out of I'm a Celebrity Get Me Out Of Here by the public, just missing out on a place in Friday's final.
His exit follows hot on the heels of his possible love interest Sabrina Washington's eviction, so naturally Ant and Dec were keen to grill him on his feelings for her. Just like Sabrina, however, Stuart didn't reveal anything, simply repeating the phrase: "She's a lovely girl."
I'll be interested to see if anything develops between these two now they've left the jungle. For the final four left in, it's a race to the finish: who should be King or Queen of the jungle?