Photos Of Take That - Gary Barlow, Mark Owen, Jason Orange, Howard Donald - At The Afterparty For Their Circus Live Tour, London
Take That And The Circus Live Afterparty
A tired and happy looking Take That made their way to Kensington's Roof Gardens after their final show of The Circus: Live tour at Wembley Stadium last night. Gary Barlow, Jason Orange, Howard Donald and Mark Owen were joined by celeb buddies like Will Young, Kimberley Walsh and Jason Donovan for a celebratory bash after their month on the road, playing to 1,080,000 people. I'm sure that they also celebrated their prestigious Silver Clef award win too! Although plans for a European tour are on hold, as the travel is "just so expensive...", Gary said: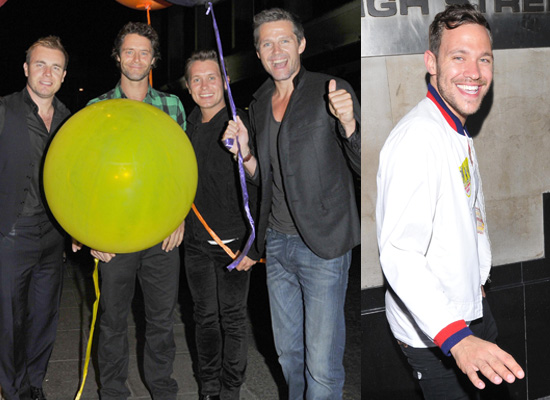 "We want to do some more, we want to go back out again. We'll come at it fresh next time and see where we go. It was an emotional night for us — this isn't the end."
That's certainly a relief for all us fans who got to see them during the 20 dates, as well as those who missed out on snapping up tickets this time round.
To see more photos of Take That at their afterparty, just read more.