Photos Of Take That On Tubridy Tonight, Performance Of Up All Night From Take That Come To Town, Mark, Gary, Jason, Howard
Take That Take Over The TV!
Did you catch Take That Come To Town on TV on Sunday night? It was a The Circus themed spectacular, with acrobats, dancers and gymnasts taking over the small stage, and Peter Kay's character Geraldine amusingly hosting a quiz with the boys. They were also on Irish talk show Tubridy Tonight looking rather handsome as you can see from these pics! If you missed Sunday night's show, check out the video of one of their fab new tracks "Up All Night" below. They definitely put on a show!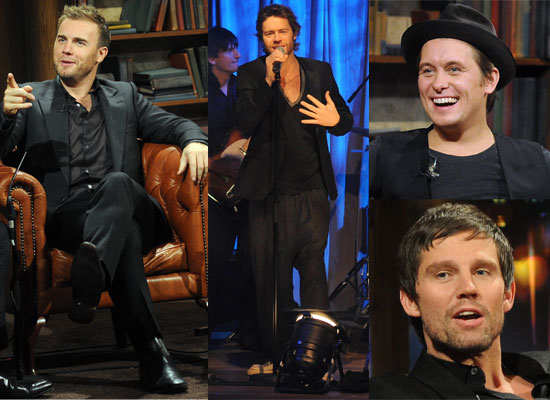 To see more photos of the boys on the show, just read more.