Photos of Taylor Lautner and Taylor Swift in Chicago, Gossip Could Taylor Swift Be Taylor Lautner's Girlfriend Rumours
Taylor Lautner Gets Up Close and Personal With Taylor Swift!
After his hot photo shoot for Rolling Stone, Taylor Lautner headed to Chicago to visit his Valentine's Day costar Taylor Swift. The pair were spotted getting cosy in the Windy City, and the gorgeous actor reportedly watched Taylor in concert on Friday and Saturday night. They shared a lingering hug after Taylor sang "Fifteen" — check out footage after the jump! Do you think the two Taylors are just good friends, or is there more to their relationship?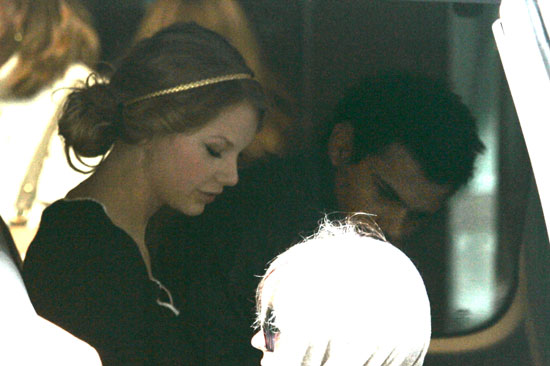 To watch a video of the two Taylors hugging, just read more.