Photos Of Taylor Momsen, Jessica Szohr, Penn Badgley, Hilary Duff Filming Gossip Girl. Season 3 Hitting ITV2 in the UK on Oct 7
One Week Until Gossip Girl Season Three Hits The UK!
Hilary Duff, Taylor Momsen, Jessica Szohr and Penn Badgley were continuing to film Gossip Girl yesterday in New York City, shooting scenes for the third season of the show which is currently airing in the US. Season two was released on DVD this week, and ITV recently announced that they will be showing series 3 on ITV2 from October 7! So in just one week from today Chuck, Blair, Nate, Serena, Dan and the rest of the gang will be hitting our screens — the smaller gap between the US air date and UK air date following in the footsteps of shows like the excellent FlashForward on Five. Are you counting down the days like me?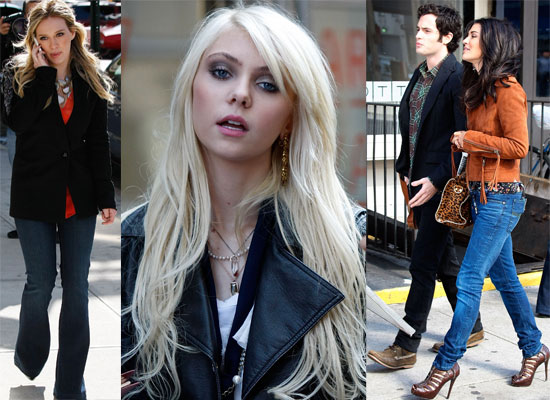 To see more photos of the cast on set, just read more.