Photos of Taylor Swift in LA Getting Coffee Ahead of her Staples Center Shows and the ACMAs, Watch Her Katy Perry Duet!
Taylor Swift Grabs Coffee in LA Before Surprise Duet with Katy!
Taylor Swift was out with friends in Beverly Hills yesterday grabbing a cup of coffee in the sunshine. She's in the city as part of her Fearless tour, on which she's being supported by Kellie Pickler and Gloriana — and last night she was joined onstage at the Staples Center in LA by Katy Perry for a performance of "Hot and Cold"! Check it out under the cut. Taylor has an exciting weekend to look forward to as well, as the ACM Awards are held on Sunday in Las Vegas and she's nominated for five awards — good luck Taylor!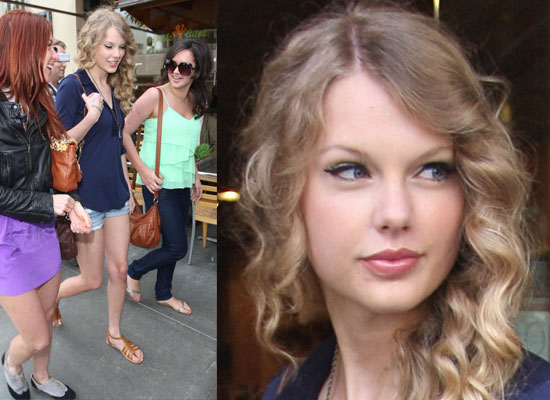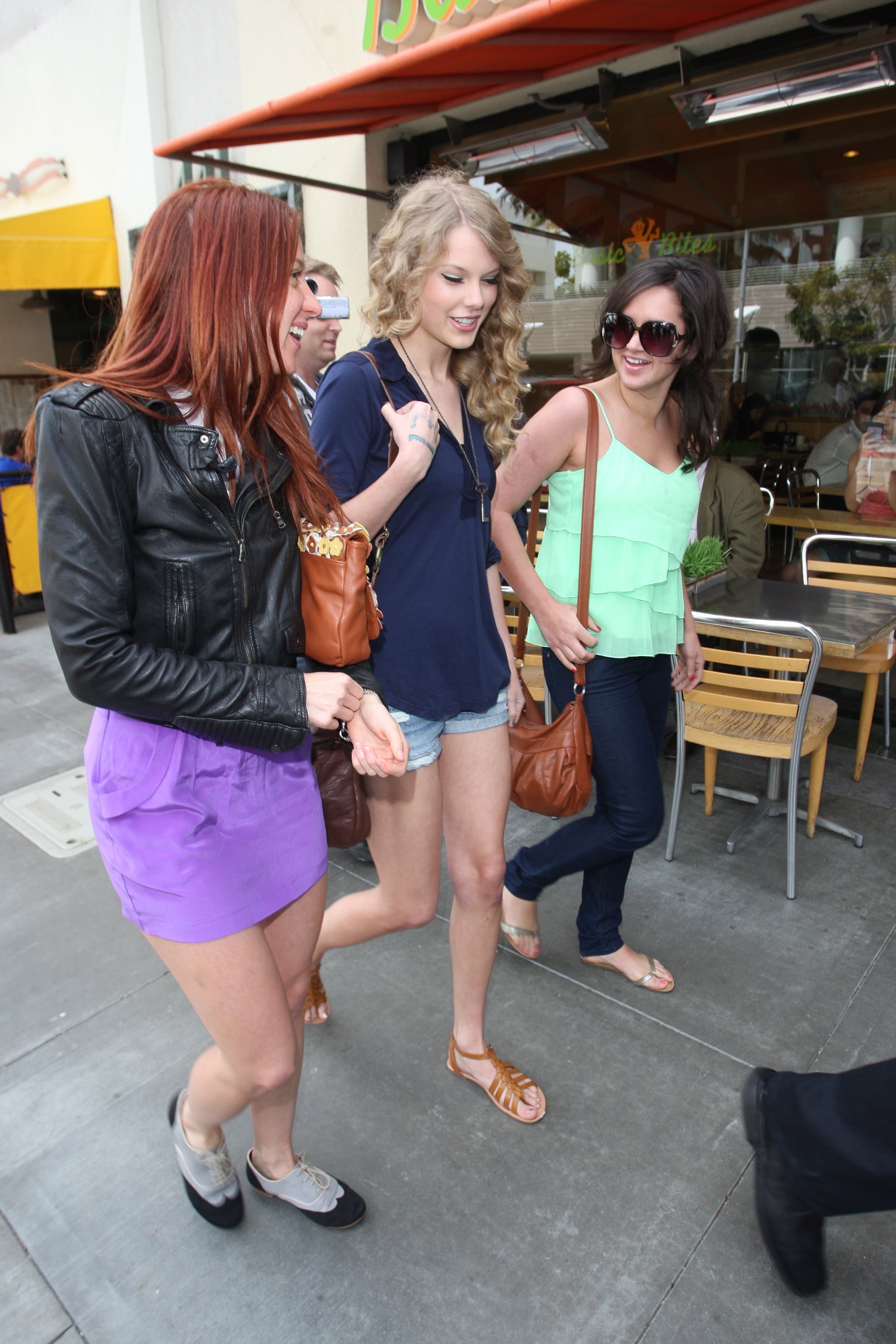 To see Katy and Taylor performing together last night, just read more.