Photos of Tess Daly Who Has Spoken For the First Time About Her Future Marriage With Vernon Kay Following His Sex Text Scandal
Tess Daly Talks About Her Future With Vernon Kay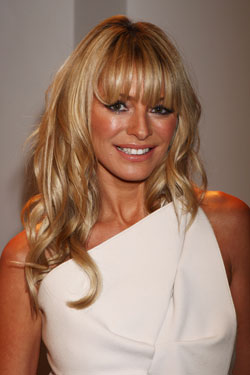 Tess Daly had spoken about her future with Vernon Kay, following their first public appearance together at the Prince's Trust Celebrate Success Awards following last month's revelation that Vernon sent explicit texts to five women. Tess said:
"The past few weeks have been tough, but we're working through it. I've been really touched by the support from the public and it feels great being back at work."
The Mirror also quote Tess as saying:
"Our parents were married for life so that's the attitude I've gone into marriage with. That's what I expect. There was no divorce in my family."
She is expected to return to her promotional appointments next week, appearing on The One Show and This Morning to promote her book The Baby Diaries.