Photos of Twilight Star Robert Pattinson's Finished Waxwork Which Can Be Seen at Madame Tussauds in London
See Photos of Robert Pattinson's Finished Madame Tussauds Waxwork in London — What Do You Think?
Robert Pattinson has been painstakingly recreated in wax for Madame Tussauds in London, and now we can see the finished figure! While he hits the big screen in Remember Me soon, and Eclipse this summer, now us Brits can go and see him all year round! What do you think of the wax figure of Rob, and will you be going to see it, or the other one in New York?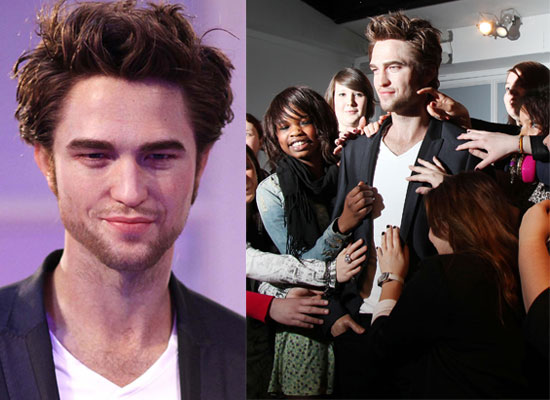 Check out some video of the wax figure that will be in New York — just read more.