Photos And Video Clips Of Miley Cyrus Doing the Limbo Backstage at BBC Switch Live With Kelly Osbourne
Miley: How Low Can You Go With Kelly O?
Is there anything Miley Cyrus can't do? The 15-year-old singer/actor has now written an autobiography, for which she was reportedly paid a seven-figure sum. She's had a busy week, enjoying the shows at LA Fashion Week after taking her adorbale pooch to Millions of Milkshakes in West Hollywood. At the weekend Miley was on our shores, performing at BBC Switch Live alongside McFly, Ne-Yo and Fall Out Boy, all of whom did their best impressions backstage. Miley also attempted the limbo with Kelly Osbourne: you can see videos of all the fun after the jump.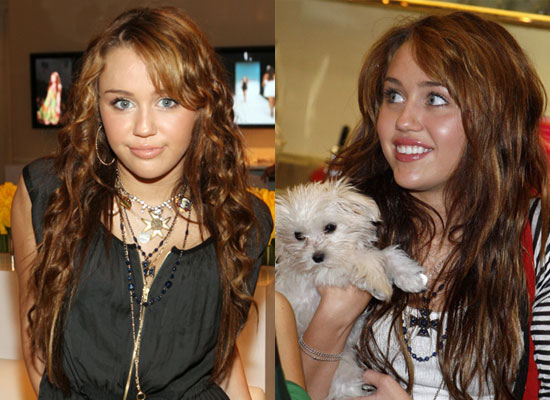 If you want to see Kelly O doing the limbo with Miley (who wouldn't?!), plus Miley, Ne-Yo, McFly and Fall Out Boy doing their best impressions, just read more
Miley Cyrus, McFly, Ne-Yo and George Sampson doing their best impressions
Miley Cyrus and Kelly Osbourne doing the limbo!