Photos And Video Of Emma Watson At The David Letterman Show Talking About Her Wardrobe Malfunction And Showing Her Underwear
Emma Speaks Out On Her "Small Wardrobe Malfunction"
Emma Watson looked sophisticated in her gorgeous dress as she signed autographs and posed for photos outside the David Letterman studio in New York City yesterday. After Tuesday night's rain soaked premiere, Emma flew over to the States to begin promoting Harry Potter and the Half-Blood Prince which is released on July 15 both here and in the US. While on the show, David showed her the pictures from the premiere, where her beautiful dress opened a little too much, showing off her knickers to the world. Her response was, "Well, at least I was wearing underwear!". Check out the video of her interview under the cut, where she also reveals whether she's still enjoying her job as part of the Harry Potter movies!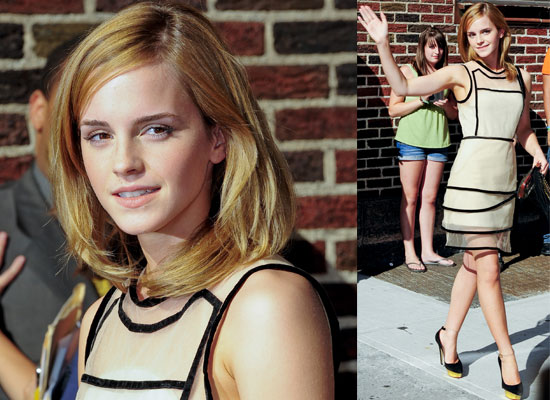 To check out the video of Emma on Letterman, just read more.