Photos and Video Of Fearne Cotton At The 2009 BAFTA Awards Interviewing Mickey Rourke
Fearne's Fabulous BAFTA Weekend!
Fearne Cotton had a break from her regular work schedule this weekend as she hosted Orange's Red Carpet coverage at the BAFTA Awards, interviewing stars including Mickey Rourke, Dev Patel, Freida Pinto and so many more! On Saturday she headed to the Radio One studios looking casual, and adding a pop of colour to her outfit — and the cold winters day — with her purple shoes.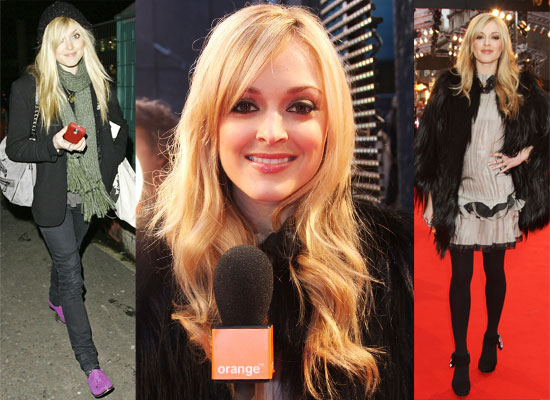 Last night she looked glam in her BAFTAs outfit — my girl FabUK has all the details on what she was wearing — and I was close by as she waited for the stars to arrive, filmed pieces to camera and tried to keep warm. Check out her interview with Mickey Rourke after the jump, and you can watch Fearne interview more stars from the red carpet here!
Check out Fearne on the Red Carpet, just read more.