Photos of Vince Vaughn Kyla Weber Wedding Vince Vaughn Has Married Kyla Weber
Vince Vaughn Is Married!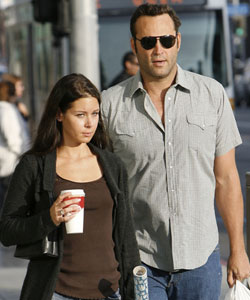 Vince Vaughn married Canadian estate agent Kyla Weber in a small ceremony on Saturday at a historic mansion outside his hometown Chicago, his rep has confirmed.
The couple got engaged nearly a year ago, when Vince proposed to Kyla on Valentine's Day following a romantic holiday in Cabo. A friend told People: "They could not be happier".
Vince himself has said he's ready to start a family, so perhpas we'll hear the pitter patter of tiny feet in the not too distant future.
Congratulations to the newlyweds!