Photos of Wall Street 2's Shia LaBeouf and Girlfriend and Golden Globe Nominee Carey Mulligan Out Holding Hands in Sherman Oaks
Shia Congratulates Carey on her Golden Globe Nomination
Shia LaBeouf and Carey Mulligan were spotted out in Sherman Oaks yesterday, grabbing a bite to eat and a 'build your own volcano' toy that Shia held close! The couple's Wall Street 2 director, Oliver Stone, confirmed their loved up status earlier this month, although it's clear to see from photos that they're happy together! Yesterday was a particularly good day for Brit actress Carey as she was awarded a Golden Globe nomination for Best Actress in a Motion Picture (Drama) thanks to her role in An Education. She said that, on hearing the news: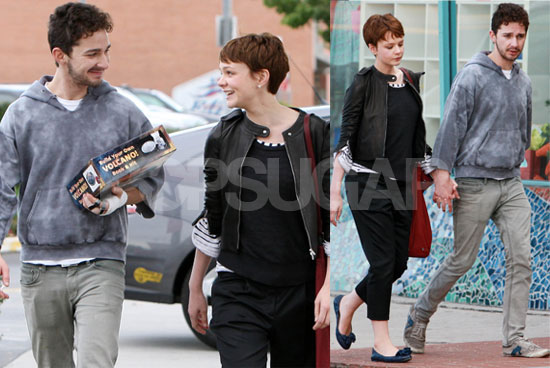 "I don't think I sounded as excited as I was. But I was so tired I found it hard to form words. I wanted to go outside and scream a bit, so I did."
With a successful career and a cute boyfriend, it looks like 2010's going to be a fantastic year for Carey. Check out their competition for hot new couple in my Best of 2009 slideshow!